Benefit the Body From the Inside Out
Cosmetic acupuncture generally isn't considered when thinking about methods to improve facial skin. You may immediately think of injectables like Botox or Juvederm — but have you ever considered whether cosmetic acupuncture is better than Botox? You may be surprised that atraditional Chinese medicine method offers similar benefits to popular modern-day skincare treatments:
What is Cosmetic Acupuncture?
Acupuncture isn't a practice just used on tight muscles — it's also used as a natural cosmetic treatment to enhance the face by making it look younger and smoother. Cosmetic acupuncture is a non-invasive treatment that involves placing tiny needles into specific acupoints on the face. Essentially, acupuncture is a naturalistic facial injectable that differs from other facial injectables that contain various chemicals.
The wonderful thing about cosmetic acupuncture is that it offers similar benefits to other non-invasive cosmetic procedures. Instead of chemicals flowing into the skin cells, cosmetic acupuncture focuses on allowing qi (meaning life force in Chinese) to flow into your skin and throughout your body.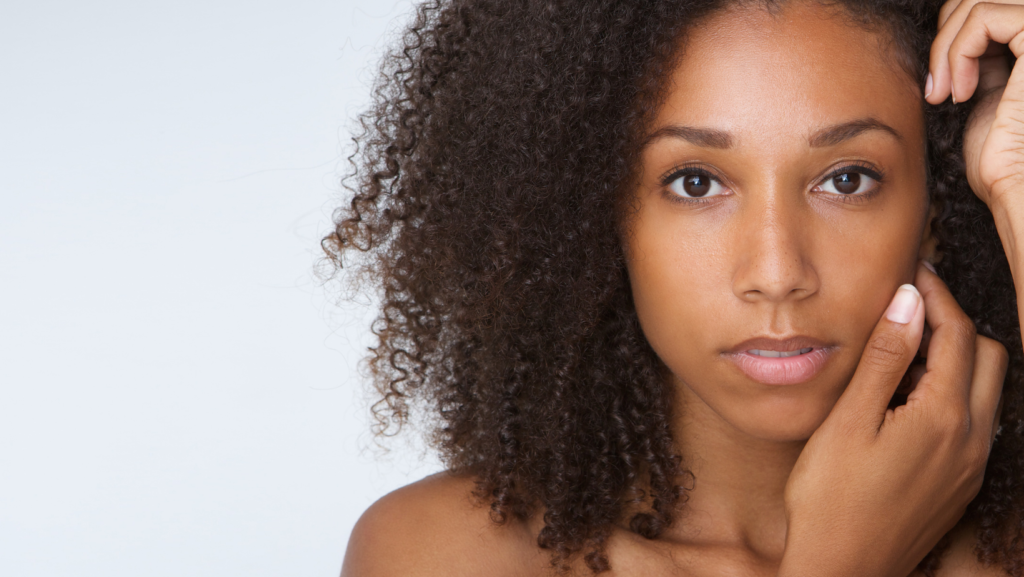 What are the Benefits of Cosmetic Acupuncture?
Cosmetic acupuncture is used to combat the natural aging process and enhance the skin. Here's a list of benefits that you'll love:
Increases circulation of blood and qi
Helps eliminate fine lines and wrinkles
Reduces puffiness and facial swelling
Moisturizes skin from the inside out
Minimizes pores
Reduces acne
Improves facial muscle tone
Increases collagen production
Improves sagging skin
Improves hormone imbalances
Reduces stress (stress is often shown in the face)
Reduces facial tension (the root cause of many wrinkles)
Minimize sagging jowls
Lifts drooping eyelids
And more!
The list of facial acupuncture benefits can go on and on — but as you can see, it has similar benefits to other cosmetic treatments. The difference is that cosmetic acupuncture is a holistic treatment that doesn't pump any chemicals into your skin.
While cosmetic acupuncture certainly makes a face look several years younger with consistent treatments, it isn't a treatment that is just skin-deep. Cosmetic acupuncture helps reduce stress, boost confidence, and improve facial muscles' elasticity. There's nothing wrong with a cosmetic treatment that makes solely makes your skin look rejuvenated — but you may want to opt for this holistic cosmetic treatment to encourage full-body wellness.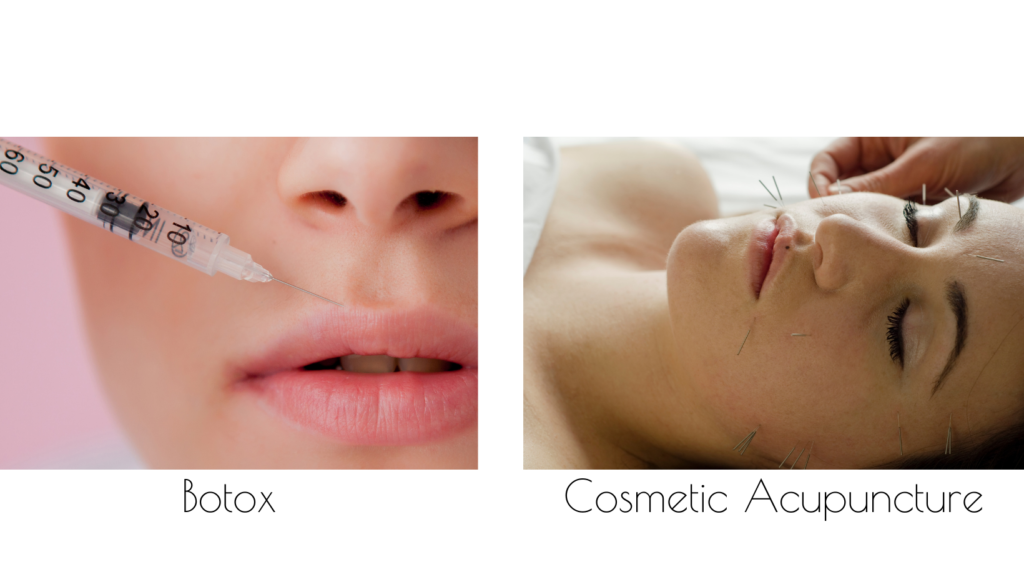 Is Cosmetic Acupuncture Better than Botox?
After seeing all of the benefits of cosmetic acupuncture, you may be wondering whether cosmetic acupuncture is better than Botox. Here's the thing: many people receive Botox treatments without understanding exactly what is being placed into their bodies. While it's common information that acupuncture only places needles in the body to encourage health benefits, Botox has a little more mystery surrounding it. We want to break down the components inside of Botox injectables, so you can make an informed decision about what you'd like to place in your body.
Botox injectables are filled with toxins produced by a bacterium called Clostridium botulinum. The same toxin causes a type of food poisoning called botulism. Botox is used as a cosmetic treatment because the toxin (hence the name Botox) temporarily weakens muscles by creating nerve blocks.
Cosmetic acupuncture's potential side effects include slight bruising, soreness, and perhaps some temporary isolated pain. Botox injections have the same possible side effects — but there's also a possibility of flu-like symptoms, upset stomachs, and headaches. Think about it: you're placing a toxin inside of your body!
Botox helps with anti-aging efforts like cosmetic acupuncture, but it certainly has more potential side effects. Cosmetic acupuncture is an anti-aging method known to improve sleep (which really impacts the skin), improve energy levels, and improve overall wellness as qi circulates the body.
How Many Cosmetic Acupuncture Treatments Do You Need to See Results?
This study found that cosmetic acupuncture improved facial skin after five sessions, but some people report seeing some results after a single session. Popular beauty and wellness blogger Camille Styles says, "I didn't expect immediate results. I'm used to the slow process of healing that comes with holistic wellness and getting to the root of issues rather than a quick fix. However, after one session, I noticed a marked difference in my skin's radiance, tone, and evenness. My lips and cheeks looked fuller, and the fine lines around my eyes were reduced too. The experience was one of the most relaxing facials I've ever had, which surprised me. No 'beauty is pain' around here."
It's recommended that you receive one to two treatments per week for approximately five weeks for optimal results. After this period, you will enter the 'maintenance stage' when it's only necessary to receive a cosmetic acupuncture treatment you once every one to two months to continue seeing results.
What Should I Expect During Facial Acupuncture?
Before you start Googling, does face acupuncture hurt? — we are Central Florida cosmetic acupuncture specialists that can answer all of your questions and concerns. We understand you may feel apprehensive about placing needles on your face, but it actually isn't painful! You should feel comfortable throughout your facial acupuncture treatment.
While most people report feeling a sharp pinch when receiving Botox treatments, this is not true with facial acupuncture. We're not suggesting you won't feel the needles in your face, but you shouldn't feel uncomfortable during your treatment. The needles are tiny and meant to make the skin look younger and smoother naturally.
We suggest avoiding sweating for approximately two hours before your treatment. It's best if your face is freshly washed and without any makeup. Please also avoid any heavy creams or lotions the night before your session. Your session will only last between 30-45 minutes on average — and you'll leave the clinic feeling rejuvenated and energized. The skin is the largest organ in the body, so doesn't it make sense that skin treatments affect how you might feel overall?
We want to emphasize that you look good when you feel good. Cosmetic acupuncture is an anti-aging treatment that will rejuvenate your face and make you naturally appear younger while providing other benefits that are more than skin-deep.
Look cosmetic acupuncture treatments near you orPost TagsCosmetic Acu Facial Rejuvenation Holistic Beauty Radiant Aging